Discounts can be applied under the booking details in your message enquiry and can only be applied to approved enquiries. You will need to approve an enquiry before you have the option to add a discount.
If you wish to apply a discount to a confirmed booking, you will need to contact customer support who will cancel the booking so that a new enquiry can be made and a discount applied.
To apply a discount, click on the 'add discount' button.

Then simply select the discount percentage you wish to offer and click on 'apply a discount'. You can also change the discount amount by clicking 'add discount' and following the same process.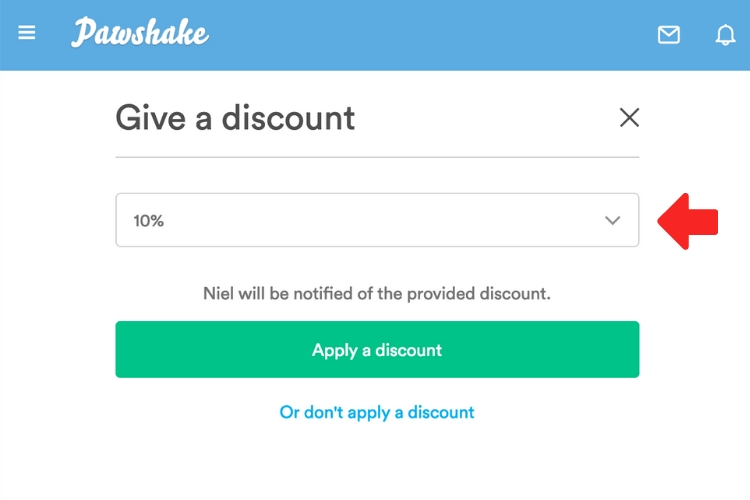 Some reasons you may wish to offer a discount:
To encourage new pet parents to book with you

For long term bookings

To reward regular clients

During low season