You can give a discount for an upcoming booking as long as the pet owner has not yet made the payment. Once they have sent you a request, you will see the option to add a discount.
If you wish to apply a discount to a confirmed booking, you will need to contact customer support who will cancel the booking so that a new enquiry can be made and a discount applied.
To apply a discount, click on the 'add discount' button.

Then simply select the discount percentage you wish to offer and click on 'apply a discount'. You can also change the discount amount by clicking 'add discount' and following the same process.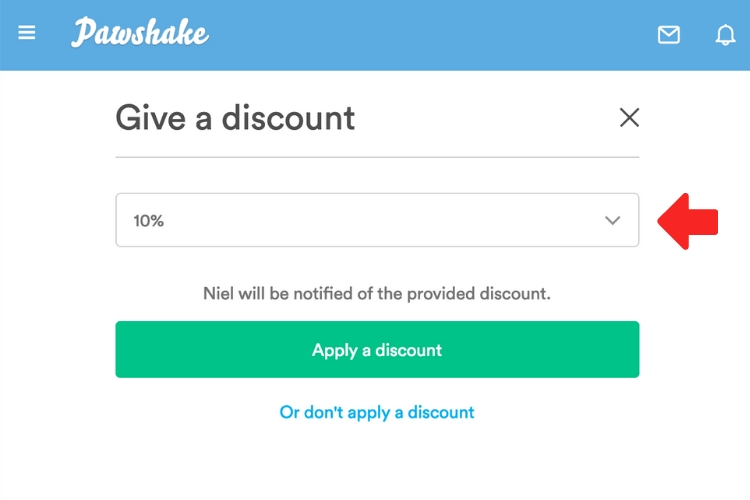 Some reasons you may wish to offer a discount:
To encourage new pet parents to book with you

For long term bookings

To reward regular clients

During low season